Breast Cancer Awareness Month:
A Message from Dr. Catherine Baucom
October is breast cancer awareness month, and I am sure everyone has known someone who has been diagnosed with breast cancer. Breast cancer affects 1 out of every 8 women! Previous studies have shown one of the most important ways a woman can take care of herself is to get a yearly screening mammogram starting around 40 years of age. If someone has had a first- or second-degree family member diagnosed with breast cancer at less than 50 years of age, they should start getting screened for breast cancer about 10 years before their relative was diagnosed with breast cancer. A first-degree relative is a parent, sibling, or child of an individual; a second-degree relative is defined as a blood relative, including the individual's grandparents, grandchildren, aunts, uncles, nephews, nieces, or half-siblings
Self-breast exams can also be helpful in the detection of breast cancer. In premenopausal women, the best time to do a self-breast exam is a day or so after the start of your menstrual cycle. For post-menopausal women, the best time is when you can remember to do the exam such as the first or last day of the month. Anytime someone feels an unusual lump in their breast, they should call their doctor to get that lump evaluated as soon as they can. Breast cancer usually feels like hard rock or pebble, while cysts usually are soft and can move around. ANY NEW LUMP SHOULD BE EVALUATED!
While there are some risk factors that can be modified to decrease a person's risk to develop cancer, there are many risk factors that can not be changed. I would encourage everyone to get their yearly mammograms so that if someone does develop breast cancer it can be caught early and treated!
Thank you, Catherine, for sharing this life-saving information. We are all deeply grateful.
Faithfully yours,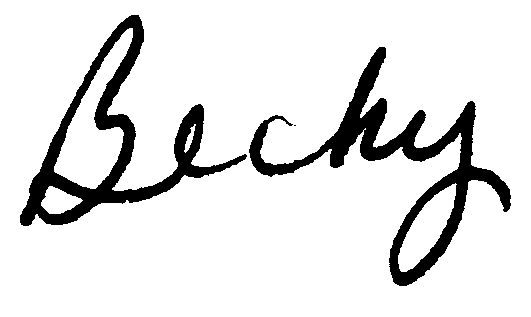 Becky Williams, RN, BSN
Director of Health Ministries
Pastoral Care Facilitator
bwilliams@stlukesbr.org