Below you will find the many ways in which we minister to the pastoral needs of our parishioners as well as ways that you can care for others within the St. Luke's Community.

For more information, or to become involved in any of these ministries, please contact Pastoral Care Facilitator/Health Care Ministries Director, Becky Williams, RN at bwilliams@stlukesbr.org
Chapel Columbarium
St. Luke's Episcopal Church houses a columbarium—an area for the inurnment of the ashes of the deceased—within its Chapel. It is an appropriate and dignified place in a consecrated Chapel and is in accord with the tenets of the Episcopal Church. Full details and qualifications may be viewed/printed HERE.

Flower Guild
Flower Guild is a group of parishioners who deliver flowers from the previous Sunday to others not able to attend church; letting them know they are in our thoughts and prayers. For more information, please contact Loree Fields via email: loreejfields@att.net
Guild of Christ the Child
This is a group that reaches out to new parents and communicates with the family on the anniversary of a child's baptism.
Health Ministries
The contact for all Health Ministries—including blood drives and blood pressure checks—is our Parish Nurse Becky Williams, R.N.
Lay Eucharistic Visitors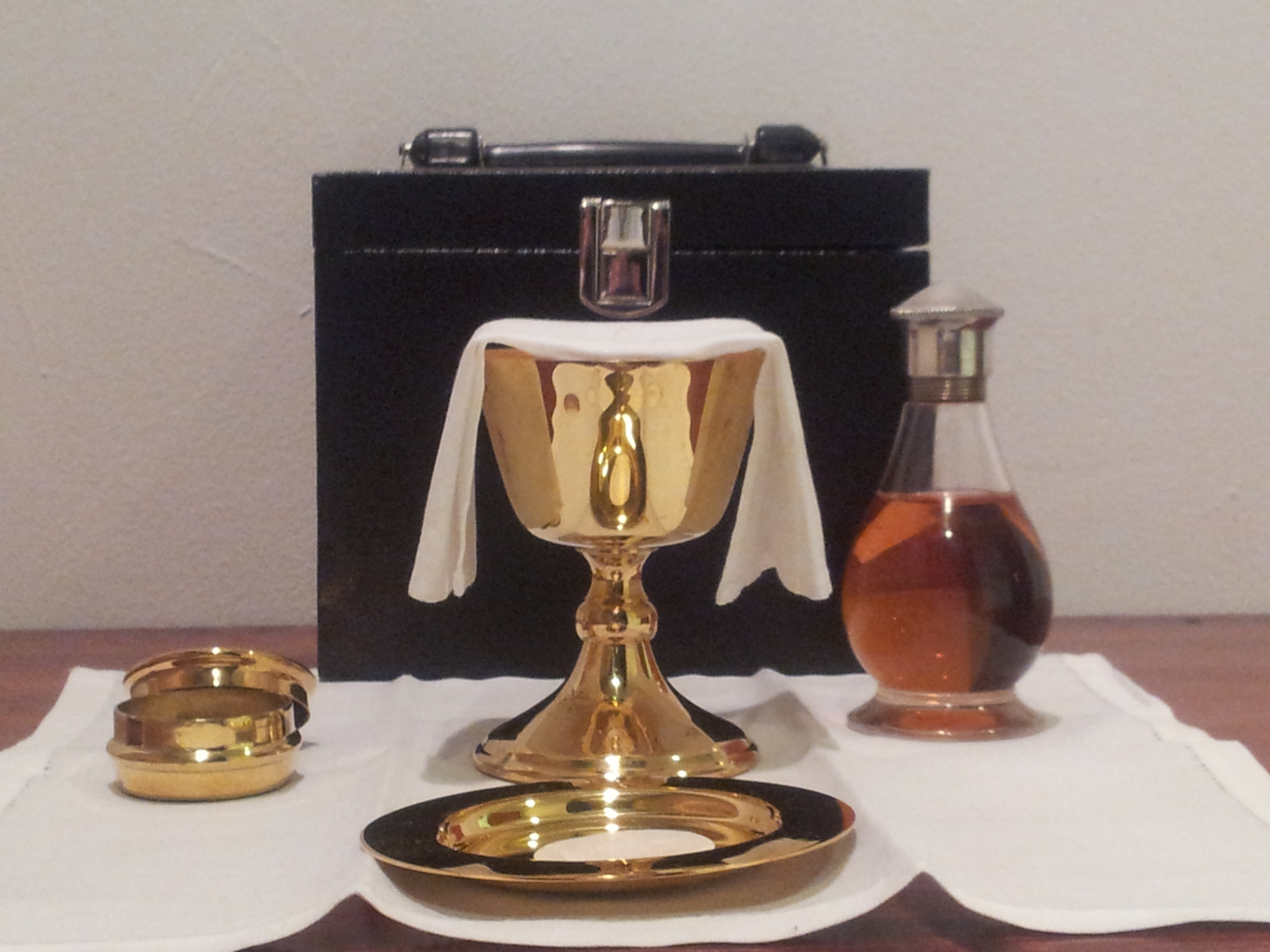 This is a group of trained laity who take the Sacraments of the Body and Blood to those parishioners who cannot attend the Sunday service because they are in the hospital or are confined to their homes. If you would like to become a Visitor, or need Eucharist brought to you, please contact Becky at the church office, 926-5343, or by email, bwilliams@stlukesbr.org.
Shawl Ministry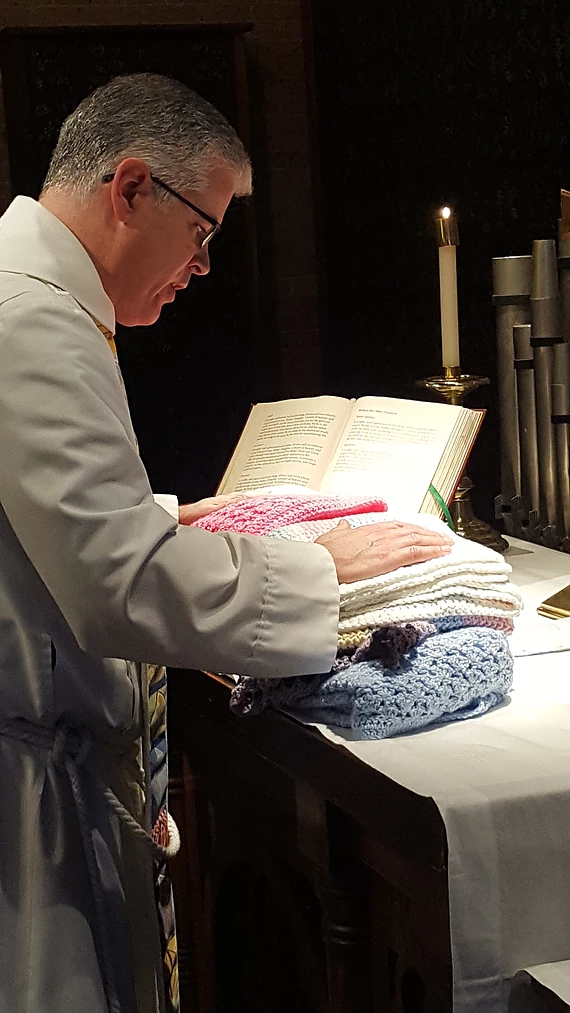 (View this ministry's video HERE.) This group knits, crochets and quilts shawls to be blessed by our clergy for delivery to the sick or to those struggling with difficult situations. These shawls are available to anyone who needs to be wrapped in prayer. If you know of someone who needs to be wrapped in prayers, please contact Becky either at the church office, 926-5343, or by email, bwilliams@stlukesbr.org.
St. Francis Pet Memorial Garden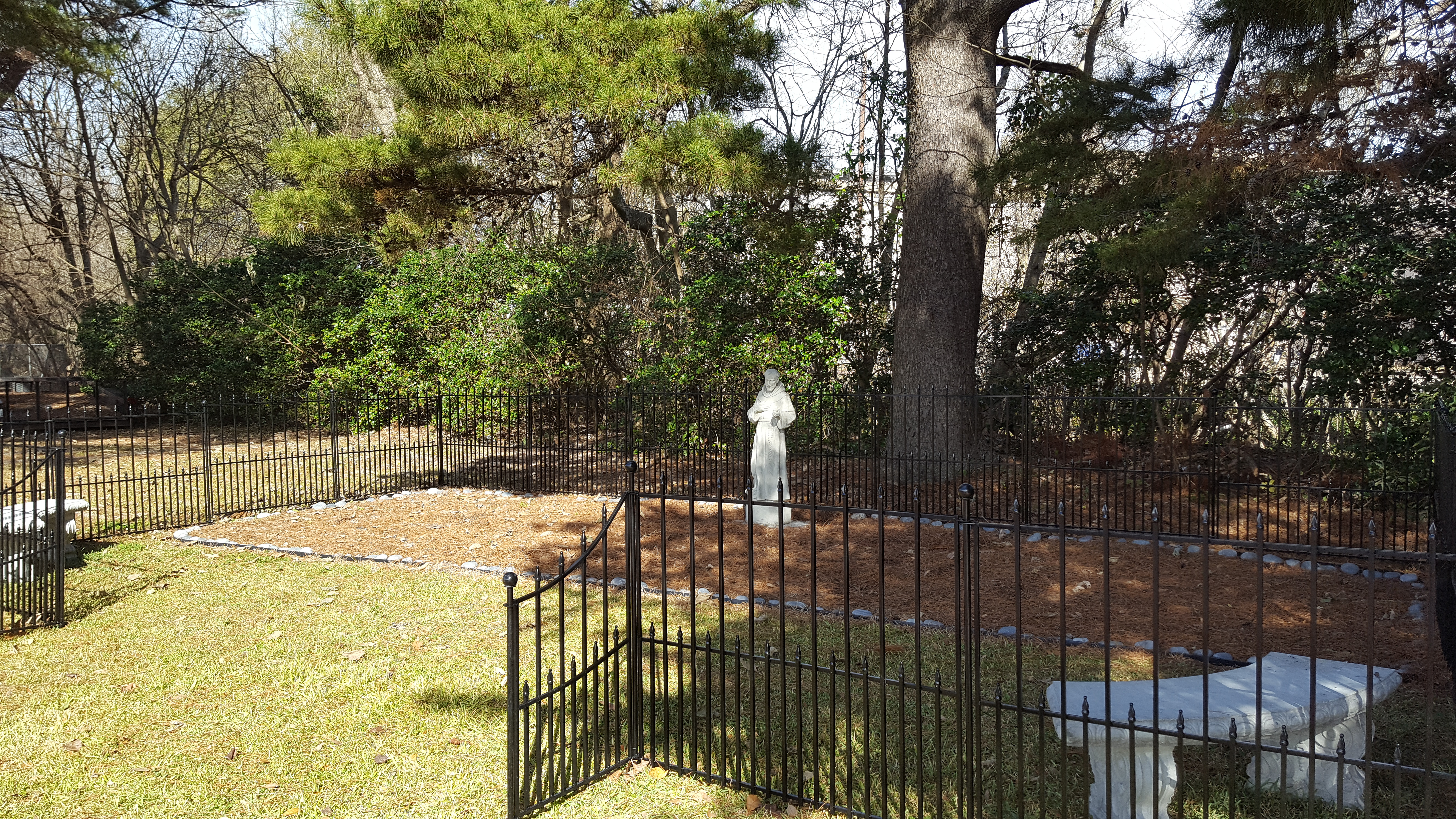 Installed in late 2017, the St. Francis Pet Memorial Garden is a resting place for the ashes of those pets that live on in our hearts and memories. The serene, shaded garden was completed by St. Luke's parishioner Ivey Smith as an Eagle Scout project.

Should you like to visit our Garden or know more about the Garden as a resting place for your pet, please call or text the Garden's curator Mary Tharp at 225 241 8417.

Guidelines and pet loss resources may be viewed/printed HERE.
St Martha's Helping Hands
St. Martha is the patron saint of homemakers and cooks, a patroness for whom Jesus was like family. Fittingly, St. Martha's ministry of St. Luke's utilizes the faithful work of any church member who can assist our parish families or individuals in times of need through our hospitality. St. Martha's ministry provides hosts/hostesses to serve at funeral visitations held at the church. Our members can also prepare and deliver or order a one dish meal or delicacy to parishioners as needed after a child's birth, after a hospitalization or surgery, after a death, or in other times of need. Membership is open and extended to all. If you are interested in being a part of this rewarding ministry, please contact our ministry leader Brookie Allphin, brookie.allphin@att.net or text her at 225-936-8853. If you know of a parish member in need, please contact our Health Ministry Director Becky Williams at the church office or via email bwilliams@stlukesbr.org

Caregivers' Coffee Hour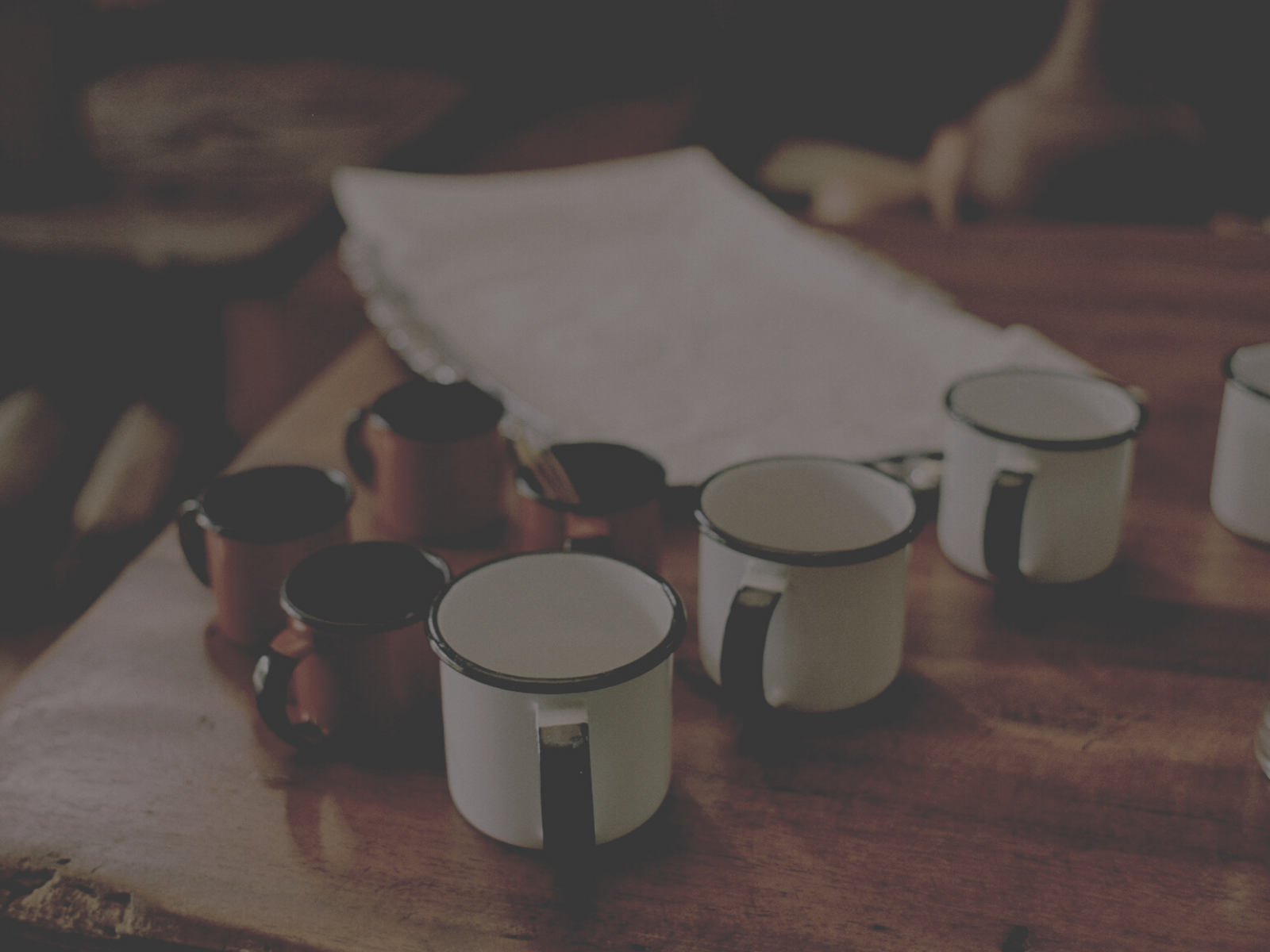 Meeting the first Thursday of every month at 10 am in Pope Hall, the Caregivers' Coffee Hour is open to anyone who is a caregiver. A caregiver is anyone who is giving care to another…be that person a family member, a friend, or someone miles away. Mutual support and care are given to each other. Confidentiality, sharing as one is comfortable, prayer, fellowship, encouraging one another and some fun excursions are all part of this time together. Please contact Becky Williams, bwilliams@stlukesbr.org or call the office, 225-926-5343, if you have questions.