VOTE FOR YOUR VESTRY
JANUARY 9, 2022
ANNUAL MEETING IN WITTER HALL

St. Luke's is proud to present the seven parishioners who will be running for the Vestry at the Annual Meeting on January 9. Please read each bio and carefully consider the nominees listed below.

NOMINEES: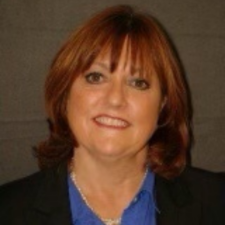 BROOKIE ALLPHIN SMITH

Brookie has been a member of St. Luke's for 43 years, joining when her first daughter was born. Brookie was in the first kindergarten class when there were cows in the pastures in Witter's field on Jefferson Highway. She was drawn to the Episcopal Church because of the Eucharist and Liturgy. She is joined at St. Luke's by her family and has supported St. Luke's school with the attendance of her two daughters, her grandson, and now her grandchildren. Brookie has spent her professional life teaching and consulting in all areas of communication, public relations, organizational/business communication, fiscal management, and leadership development, retiring from LSU as an instructor and Director of Government Training. She will bring these skills to St. Luke's and the Vestry. She previously served on the Vestry for four years, at which time she attended Diocesan Convention as a delegate. She also served as a delegate to select our present Bishop Morris Thompson. Brookie currently serves as the coordinator for St.Martha's Helping Hands, assists with adult Christian Education, serves on the altar as a LEM and Lay Reader, and is an alternate delegate to the upcoming election of our new Bishop in 2022.
---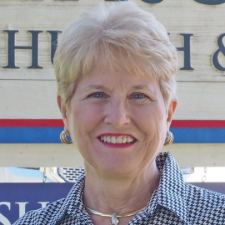 DENISE CARVALHO
As a retired CPA with 32 years of public practice in the tax, accounting, and planning areas, Denise is a very structured person who believes in timeliness, accountability, and living up to her commitments. As a member of the Vestry, she would work closely with the Church Treasurer, serve on the Finance and Stewardship committees, and, perhaps, compile a Planned Giving Document for the Church. In addition, Denise currently serves as an MC (Master of Ceremonies), assisting in the seamless flow of the liturgy and working with the Acolytes at the services. As such, she sees her calling to the Vestry as a way to combine her many detailed financial services to the Church with her community and people-oriented ministries. In addition to being an MC, Denise is also a Lector, Lay Eucharistic Minister, and a member of the Finance and Stewardship Committees and has previously served as a licensed Stephen Minister.
---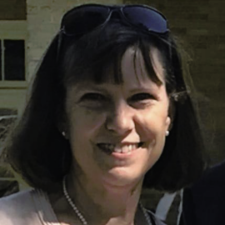 DEBBIE COPELAND
Debbie and her family came to St. Luke's over 30 years ago when her children were students at St. Luke's School. St. Luke's has been the Copeland Family's home ever since. Debbie retired after teaching for 33 years, mostly first grade. That experience, along with 15 years in leadership with Stephen Ministry, has helped her learn the importance of listening and finding common ground with others in discussions. Debbie has served in various ministries over the years, among them assisting at the altar and Lay Eucharistic Ministry, and now she would like the opportunity to be involved at another level, helping to direct the Church as it moves forward into the next chapter.
---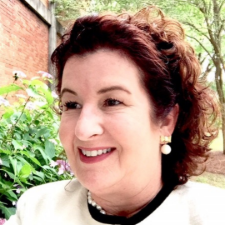 LORI NUNN
Lori has been a member of St. Luke's since 1996 and is a fifth-generation Episcopalian. Her profession is law, so her analytical and managerial skills are excellent, as is her ability to see the big picture and practical consequences of any circumstance. Lori views being a member of the Vestry as an opportunity to give back once more (having served once before on the Vestry) as a member of a loving and nurturing Christian community that has given her so much and has helped her learn to walk her Christian faith in her daily life.
---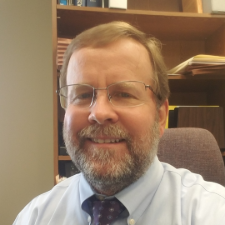 ROBERT SINGLETARY
Robert and his wife Martha joined St. Luke's in 2001. For the first part of his career as a practicing attorney, he learned about communicating with others, frequently in adverse situations. For the past 23 years, Robert has worked for the Louisiana House of Representatives in a non-traditional law practice. This has exposed Robert to addressing a wide range of issues with people from all backgrounds and has taught him the importance of patience, listening, and fully analyzing problems. It also has taught him to work out a solution to a problem, and these would be gifts he would bring to the Vestry if elected. He feels obligated to ensure the well-being of our Church family, and, having been distracted from personal involvement in the Church these past two years, he would like to contribute once again by serving on the Vestry.
---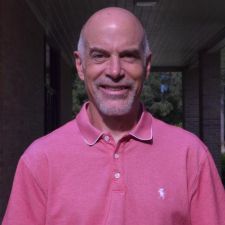 KARSTEN THOMPSON
Karsten grew up in the Lutheran Church, but he started going to an Episcopal Church in Michigan. When he and his wife Lisa moved to Baton Rouge in 1996, they joined St. Luke's. Karsten has held a leadership/administrative position at LSU for the past ten years, and the challenges and problem-solving in this position have many similarities to the business side of our Church, including serving a diverse set of constituents and needs, integrating paid and volunteer support, and managing operations in a constrained budgetary environment. He has a broad view of St. Luke's activities through participation in a variety of St. Luke's ministries, including as an MC, and his children's (now adults) attendance at St. Luke's School. All of these skills can provide a useful perspective for both expected and unexpected business that the Vestry will encounter over the next three years. Despite changes St. Luke's has experienced over the years, it has remained the same in the most important aspects: welcoming people, being a beautiful and holy place for worship, a desire to serve each other and the greater community in Christ, and supporting its greatest ministry, St. Luke's School. In serving on the Vestry, Karsten will strive to see that these attributes survive. (Karsten currently serves on the 2021 Vestry, having filled a spot upon the resignation of a Vestry member, and will rotate off the Vestry unless elected for the 2022-2024 term.)
---
WALLACE VAN NORTWICK
Wallace came to St. Luke's in 1999. He has been front and center through the years with his camera focusing on and developing a history of St. Luke's events and its parishioners. He currently serves as an usher for services. Other than his photography, Wallace is interested in grounds keeping and building maintenance, two important aspects in making our Church welcoming. He would like to see more young parishioners with families serving on the Vestry, but, if he is elected, he feels he can best serve in communications on and off-campus and in creating a welcoming and beautiful Campus.