Meet the Vestry members elected during the 2023 Annual Meeting:
Janie Braud:
I have been a lifetime member of the Episcopal Church, baptized at St Alban's in Columbus, Ohio, where I was born. When my family moved to Louisiana in 1961, we became members of St. James Episcopal Church, where I was confirmed, and later we were members of Trinity Episcopal Church. When I was very young, I recall making a few trips to St Luke's in the cow pasture area as my mother liked the Sunday School there. When my husband and I moved to Tara Subdivision, we joined St Luke's (about 1985).
My husband is Charlie Braud, a retired attorney, and we have twin boys, Alex and Dillon, who both attended St Luke's School Pre-K – 5
th
grade (middle school was not an option then). Both are currently working in the San Francisco Bay Area.
Most of my professional career was teaching Biology/Environmental Science at Tara High School. For the last seven years with EBRPSS, I served as a Science Curriculum Specialist for grades 6-12. Immediately following public school retirement, I worked part-time as an Educational Consultant with a publishing company. Now in full retirement, my interests revolve around outdoor activities. I received certifications as a Master Naturalist and a Master Gardener, and much of my volunteer time is spent with organizations associated with nature and gardening. I am also a member of the Louisiana Photography Society, with my primary interest being nature photography (particularly birds). When time permits, I'll try to play tennis once a week (old lady doubles).
I currently serve St Luke's on the Altar Guild and taught Sunday School when my children were here. I also served a term on the St Luke's School Board. I enjoy participating in the Bible Study Discussion Groups. Christian Community activities have played an important role in my spiritual development. As a Vestry Member with St Luke's, I would like to increase my own ministry activity and encourage others to find ways to be involved. I will be a brand-new member of our Vestry and have a lot to learn – but I do believe that a healthy board is a combination of experience and new ideas. When geese fly in formation, they take turns taking the lead as it requires more energy to fly in the front. I feel we all have an obligation to take turns in doing the work of leadership. I will do my best to take my turn on the Vestry at St. Luke's.
---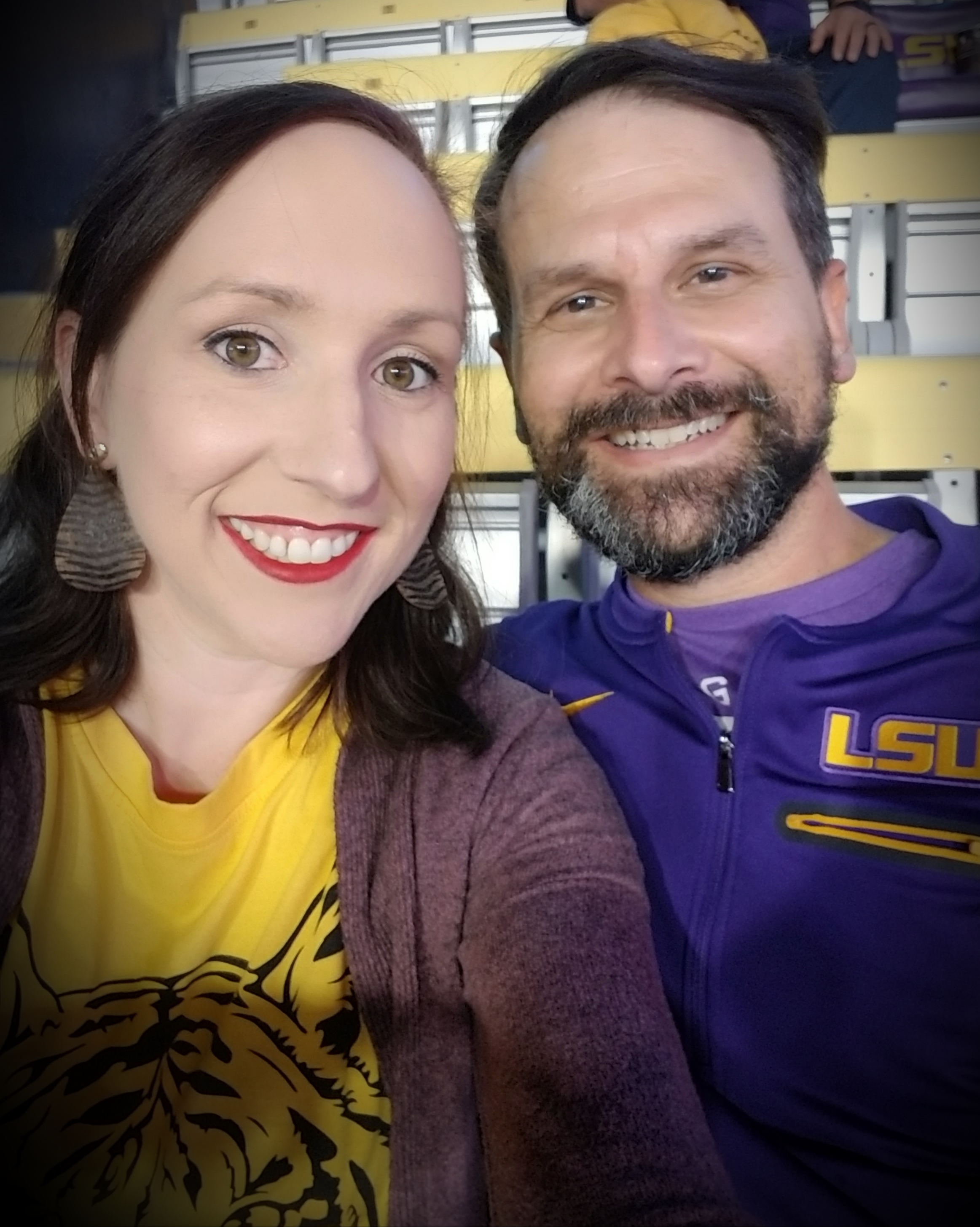 Courtney Breaux:
My name is Courtney Breaux; my husband, Bryan, and I have attended St. Luke's since 2008. We were married here in 2009, with Father Joe Hermerding officiating his first wedding. We have welcomed each of our children into the household of God through Holy Baptism at St.Luke's, beginning with our oldest, Harrison, in 2011. Both Bryan and I have taught children's Sunday school since around 2013, along with participating in other ministries such as Bible studies, VBS, committees, etc. Our children have been welcomed in participating as well, most recently with Harrison serving as an acolyte and Lightsey singing with the choir. Our youngest, Anna-Grace, looks forward to being able to participate when she's a little older as well. I look forward to this new opportunity to support the parish by serving on the Vestry. This parish family has supported us through many life events, and we have made many life-long friends here.
---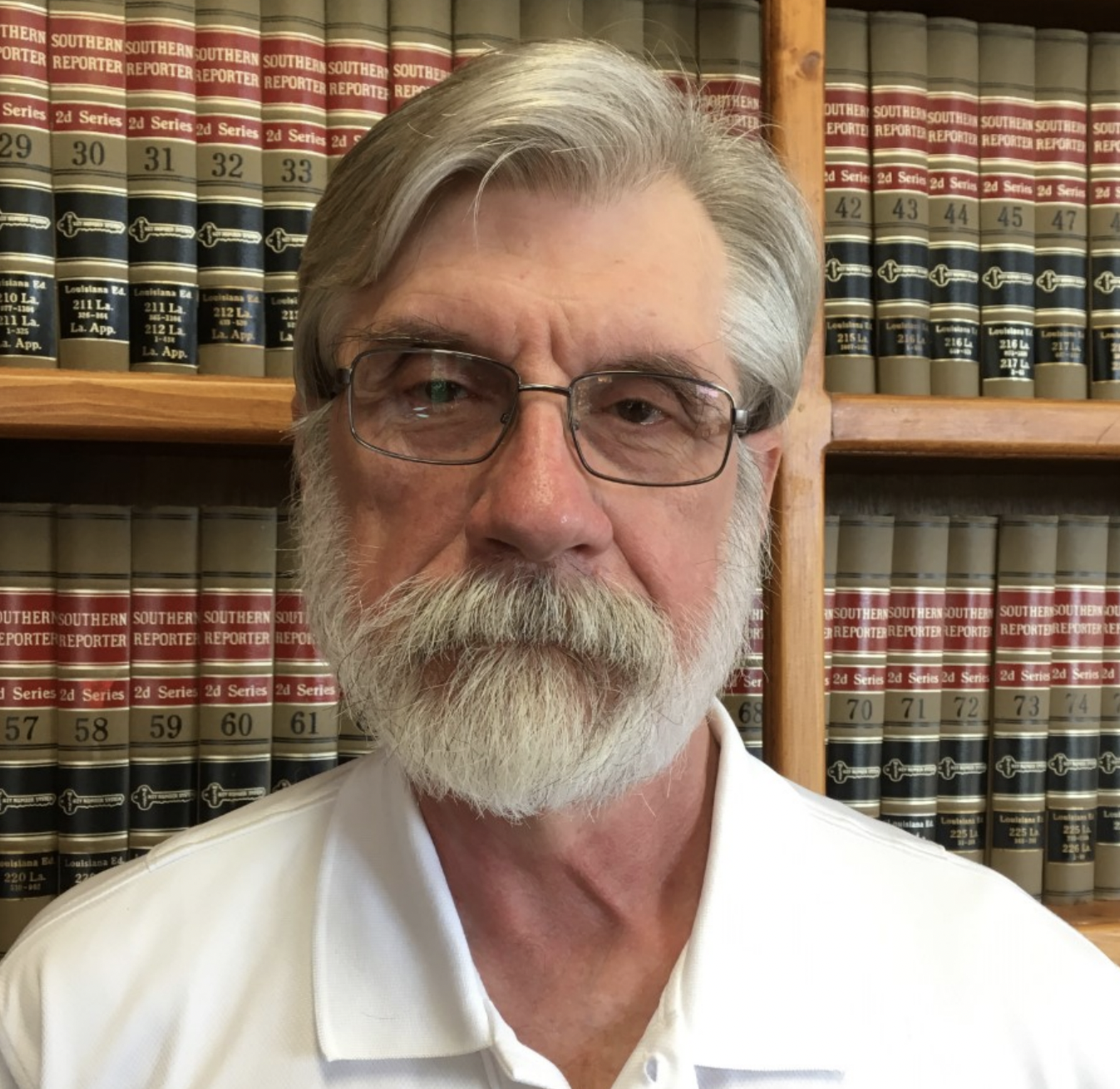 Steve Irving:
Thirty-five years ago, a friend invited me to St. Luke's. He was trying out the choir, and I went with him and sang my first service. I have been singing in the choir ever since.
Mary and I raised two boys, Sam and Jacob, and both were educated at St. Luke's School and Episcopal. Both were well-prepared for college and are now young professionals. Both boys also became Eagle Scouts in Troop 14.
Professionally, I have practiced law in Baton Rouge for 48 years. I also have served 36 years on the board of DEMCO.
Volunteer service-wise, I have worked in disaster relief operations for 50-plus years, beginning with Hurricane Camille in 1969. I am a long-time Red Cross volunteer, following in the footsteps of my mom, a Red Cross nurse in France during World War 2. I am the Regional Program Lead for Red Cross Disaster Services Technology and a Disaster Services Technology Manager in the national first responder network. This is the part of the Red Cross which runs the communications and IT for disaster relief operations.
---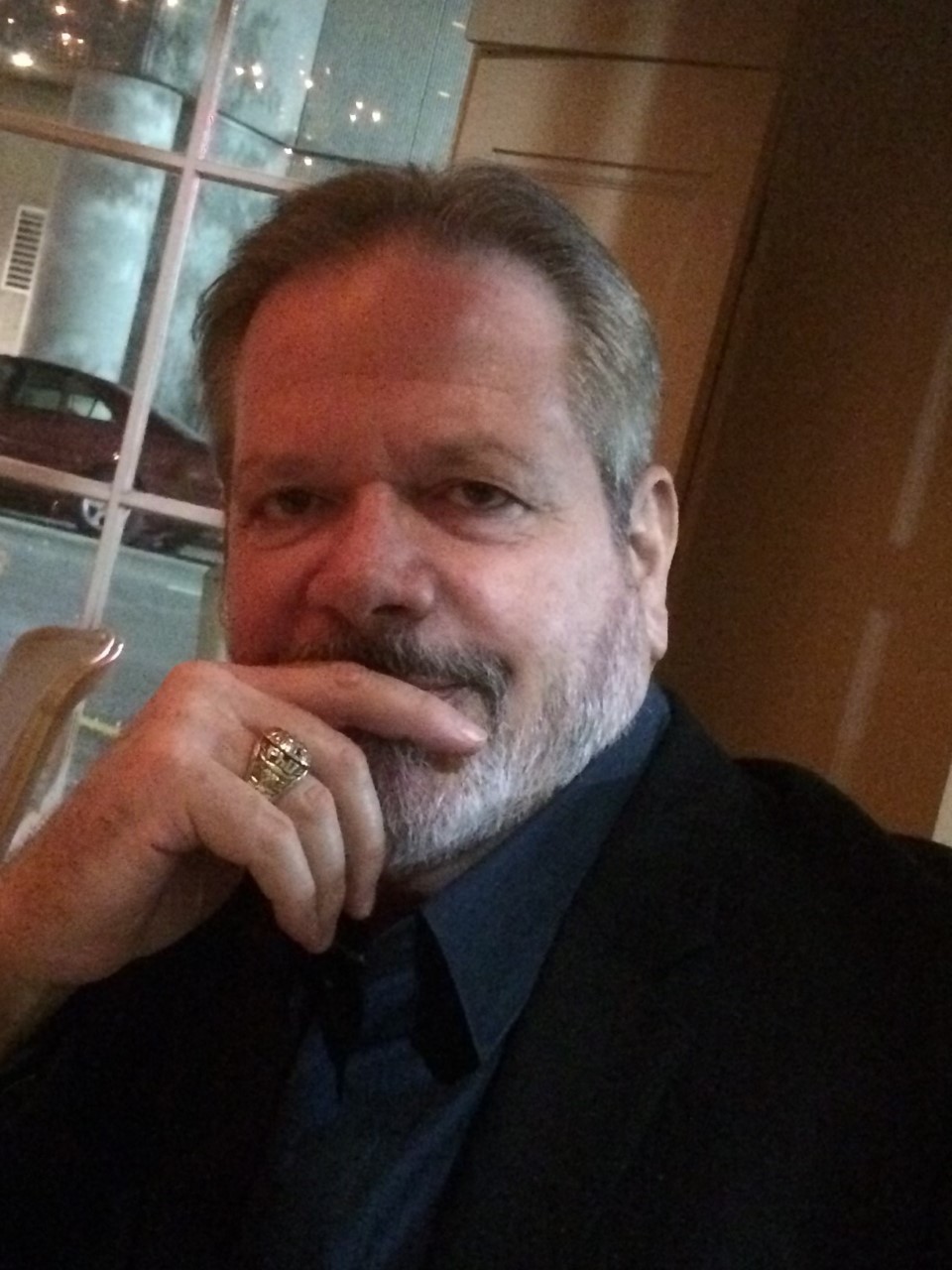 Joe Kahler:
Dr. Joseph K. (Joe) Kahler was born and raised in Galveston, TX. He was born into a Baptist family, where his maternal grandparents were influential in developing his Christian faith and, especially, his study of the Bible. At his grandfather's funeral, the officiating minister described his grandfather as. "The best lay biblical scholar I've ever known." "Grampop" was a remarkably big and hardy physical specimen, yet a gentle, kind, and patient soul who lived
his faith on a daily basis. "Grammom" was a loving counsel to many of the women of their church, and she had a simple faith that worked. When folks were struggling, she was the person they called.
While in high school, Joe began attending Trinity Episcopal Church in Galveston and was impressed by the intellectual latitude afforded by the Anglican Communion. He began reading the works of CS Lewis and other Christian theologians in those years and found an added dimension to his faith. He was Confirmed at Trinity in 1972. and served as a Lav Reader there Joe earned a baccalaureate in Psychology at The University of Texas at Austin in 1976. returned to Galveston to work in the Psychiatry Department for a time, then worked at Austin State Hospital. He graduated with a Ph.D. in Counseling Psychology from UT in 1987.
Joe returned to Galveston to serve on faculty at The University of Texas Medical Branch in the Department of Psychiatry and Behavioral Sciences. There he taught, helped train medical students and Psychiatry Residents, treated patients, and ran consultation and liaison services -interfacing with health providers and patients all over the UTMB campus.
In 1993. he moved to Baton Rouge and attended primarily Trinity Church here. His daughter (Leah) attended St. James School downtown; she was an Honor Graduate from Episcopal High School. Leah went on to earn her Bachelor's Degree from Bryn Mawr, and then completed her Master's in Landscape Design at The University of Virginia. She now works in Boston at one of the premier landscape architecture firms in the US. Joe officially transferred his membership to St. Luke's in 2019 after being warmly welcomed by the clergy and parishioners. He considers himself honored to serve as Lector and Lay Eucharistic Minister as needed.
At present. Joe no longer sees patients. He works part-time as a psychological consultant to Disability Determination Services, where he reviews documentation of mental health treatment that has been provided to applicants. He provides decision recommendations about whether they meet the criteria for benefits from the federal government. Joe was president of The Red Stick Fly Fishers for many years. He now considers himself a full-time fly fisherman and enjoys spending as much time as possible in "The Big Cathedral" - the great outdoors. He begins each fishing day with Verse 1 of Psalm 122 - "| was glad when they said unto me, let us go into the house of the Lord."