Wrapping St. Stephen's in Prayer
On June 26, Fr. Bryan blessed many shawls that were made by members of the Shawl Ministry. These, combined with other shawls that had been previously blessed, allowed St. Luke's to send 46 shawls to St. Stephen's in Vestavia Hills, AL; all of these shawls were sent to wrap the members of St. Stephen's after the shooting there.
Please enjoy the picture of the shawls being unpacked there and these notes. And many, many thanks to all of the members of the Shawl Ministry who made this gift of love possible!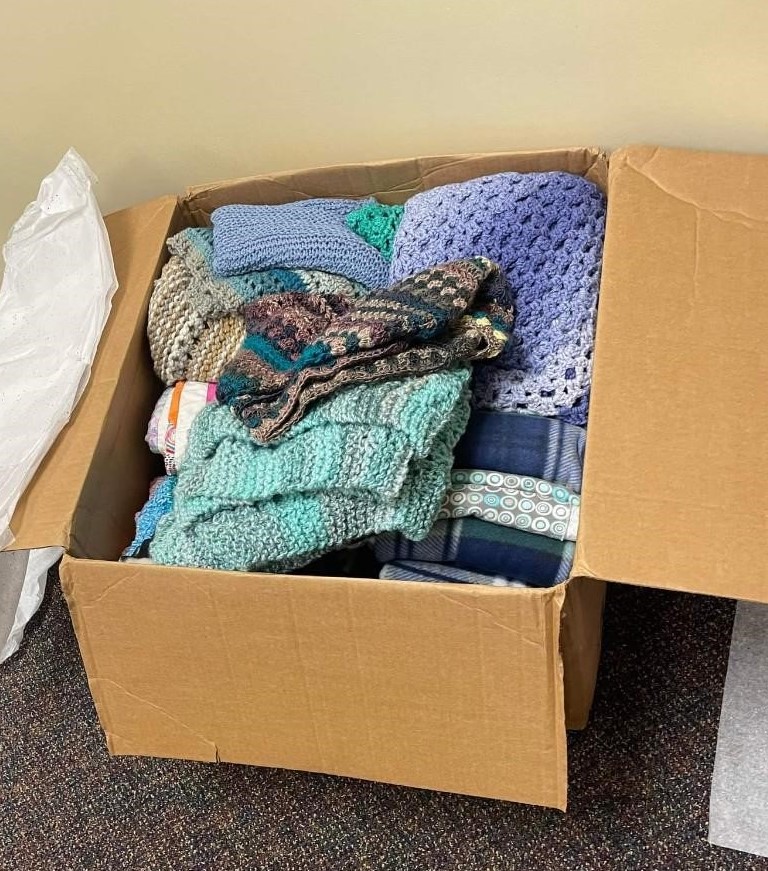 (pictured above: the boxed shawls sent from St. Luke's to St. Stephen's)
The first note is from Mother Katherine Harper, Associate Rector for Pastoral Care and Liturgy:
"Becky -
Thank you so much for the huge box of shawls and quilts. They were just right - and arrived just in time. We had a service Thursday night and shared these with all the attendees - many who had attended the June 16 event when the shooting occurred. These beautiful gifts were tangible reminders of the many prayers and great love showered upon the hurting hearts of Saint Stephen's. Please relay our deep gratitude to St. Luke's in Baton Rouge.
With appreciation and God's love,
Katherine"
This next note is from our nephew, Chris, who is a parishioner there:
"The shawls arrived and were so very much appreciated by Katherine and everyone else at the church. One of the victims made shawls for people in our community and the church was wondering how they were going to continue that ministry in the short term. Thanks to you and St. Luke's, that is one less thing they have to worry about!!! Yay!!"
What a blessing to be able to send such visible signs of God's love to this congregation. Again, thank you, Shawl Ministry members!
Faithfully yours,
Becky Williams, RN, BSN
Director of Health Ministries
Pastoral Care Facilitator
bwilliams@stlukesbr.org